New Silicon v2.0
Powerful AI models to serve your business needs
Our robust platform is designed to handle large volumes of data and processing power, making it perfect for businesses of all sizes.
What you can build with Silicon
Well, lots of things. Some of them are listed below
Our
data centers

spread all over the world. Get access to the API from anywhere
Our data centers are a key component of our global infrastructure, providing reliable and scalable computing resources to customers around the world. We offer a highly distributed and resilient platform that can support the most demanding workloads. Trusted by leading companies
Learn why top companies from around the globe choose us
Streamline your workflow and save valuable time with this SaaS platform's powerful AI models, which takes care of the heavy lifting and delivers top-notch results.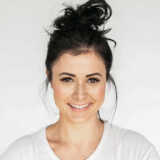 Emma Johnson
CEO, Co-Founder
Transform your business with this SaaS platform's outstanding AI models API, which delivers unparalleled efficiency, great service, and outstanding results.
Robert Thompson
Chief Information Officer
Differentiate your app from the competition with this SaaS platform's outstanding performance and exceptional API for implementing AI models into your application.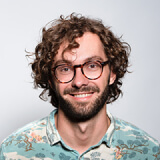 Christopher Davis
Network Administrator
Experience game-changing AI models that are accessible and user-friendly, thanks to this exceptional SaaS platform that offers an API for seamless integration.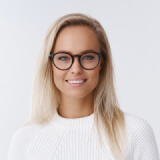 Samantha Grace
Data Analyst
This SaaS platform offers an API for integrating AI models into your app with ease, delivering impressive results and enabling you to take your business to the next level.
William Matthews
Software Developer
Get ahead of the competition with this SaaS platform's AI models API, which effortlessly automates processes and delivers exceptional service to ensure your success.
Olivia Rodriguez
Human Resources
Implementing AI models has never been easier or more reliable, thanks to this SaaS platform's seamless API integration and accurate, dependable results.
Benjamin Smith
Project Manager
Stay ahead of the curve and leverage cutting-edge technology with this SaaS platform's unparalleled performance and impressive results.
Abigail Collins
Chief Technology Officer
Efficiently harness the power of AI models with this reliable and easy-to-use SaaS platform, featuring an API that provides excellent support and streamlines your processes.
Elijah Brown
Project Manager
Silicon vs Custom development
Data Models Infrastructure Cost
Included
Cloud hosted AI/ML capacities
From $10k to $50k
per month
Included
with our premium plans
From $25k to $30k
per engineer per month
Average 6-9 months
depends on team qualification
Maintenance & Operational Cost
Included
with our premium plans
Average $20k
per engineer per month